Room on a Broom
A witch had a cat and a very tall hat…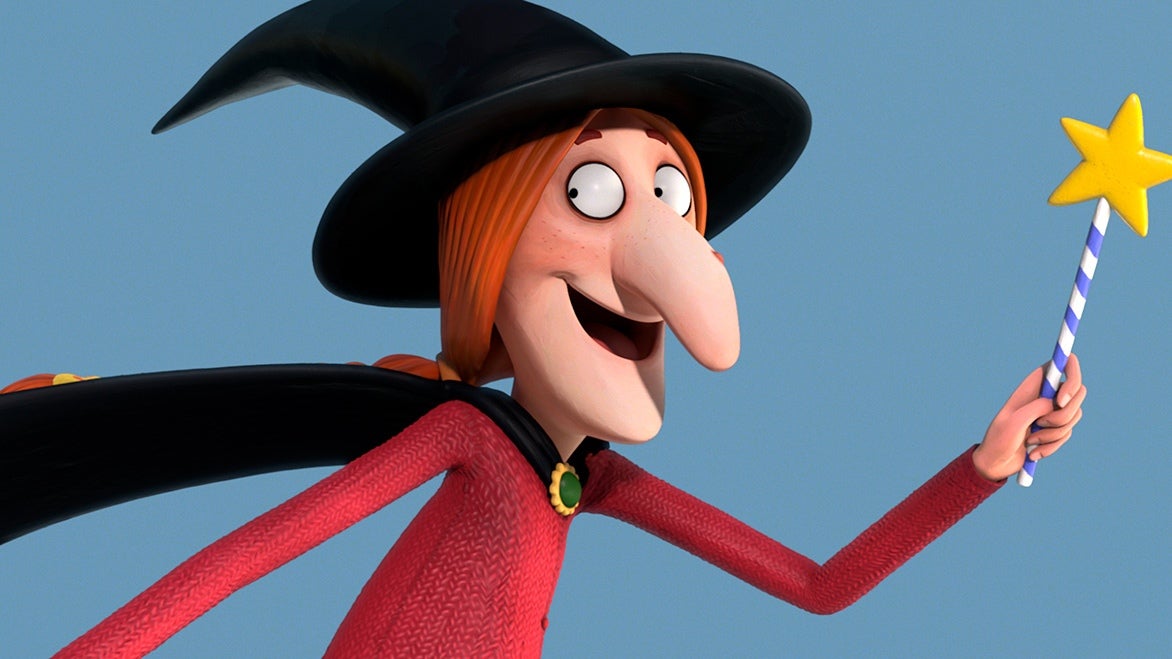 A witch had a cat and a very tall hat…

A magical tale of friendship and family, based on the much-loved picture book, produced by Magic Light Pictures, directed by Max Lang and Jan Lachauer, featuring the voices of Gillian Anderson, Rob Brydon, Martin Clunes, Sally Hawkins, Davis Walliams and Timothy Spall. Music composed by René Aubry.
Room on the Broom
The story of a kind witch who invites a surprising collection of animals to join her on her broom, much to the frustration of her cat. When the gang saves the witch from a fearsome dragon she rewards them with a magnificent new broom which has room for everyone!
The beautifully animated film landed on BBC One Christmas Day 2012 and has since won numerous awards around the world.
Feature length: 26 minutes
Extras: Behind the Scenes Documentary, Julia Donaldson Live Performance & Artwork Gallery