The Gruffalo
A mouse took a stroll through the deep dark wood…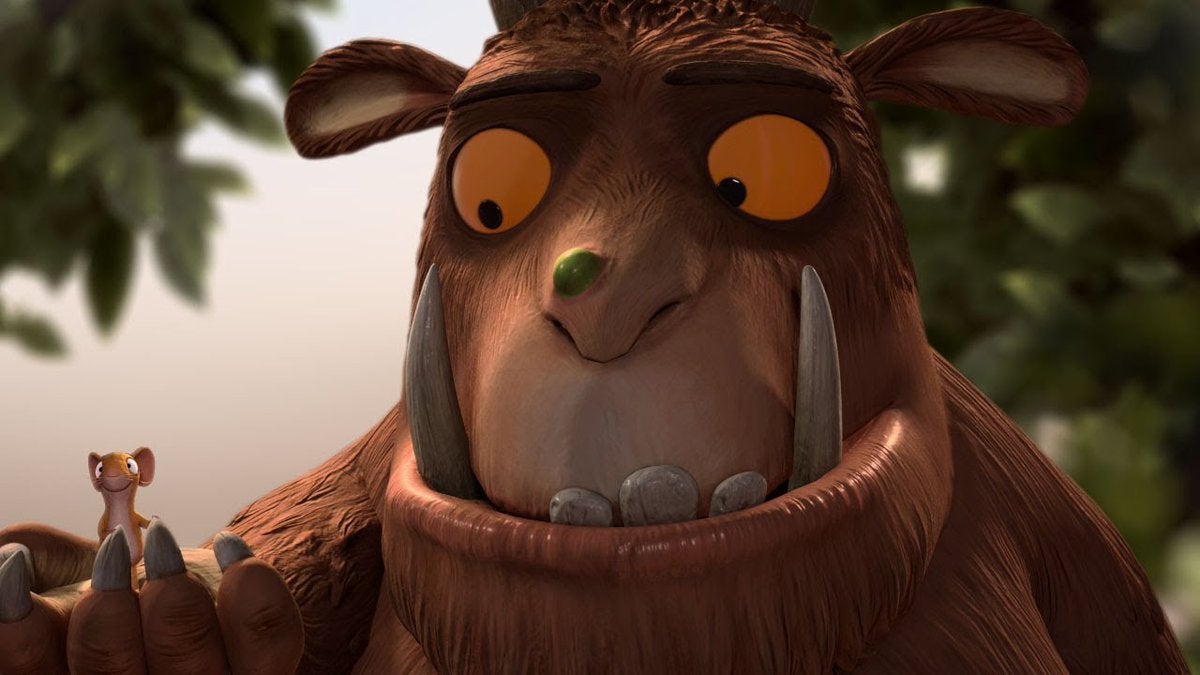 A mouse took a stroll through the deep dark wood…

A beautifully animated film based on the best-selling children's picture book. Produced by Magic Light Pictures, directed by Jakob Schuh and Max Lang, featuring the voices of Helena Bonham Carter, Rob Brydon, Robbie Coltrane, James Corden, John Hurt and Tom Wilkinson. Music composed by René Aubry.
The Gruffalo
This enchanting film tells the story of a mouse who goes in search of a nut. Along the way, he is confronted by three hungry animals who each thinks that the mouse looks good!
Forced to rely on his wits for survival, Mouse invents an imaginary monster to scare them away, but what happens when he comes face to face with his own creation?
This Oscar and Bafta nominated half hour special premiered in the UK on BBC One Christmas Day 2009 to 10m viewers and continues to be enjoyed by families worldwide. 
Feature length: 26 minutes
Extras: Making of Documentary & Artwork Gallery